Springtime 1994. I'm sitting at a table with super-diva Donna Summer—in an absurdly expensive Italian restaurant in Manhattan. We're both sampling out-of-this-world spaghetti carbonara and discussing, for 2 hours, what I can and can not put on screen in a new compilation music video I am about to begin editing for Ms. Summer and her new record label Mercury/Polygram.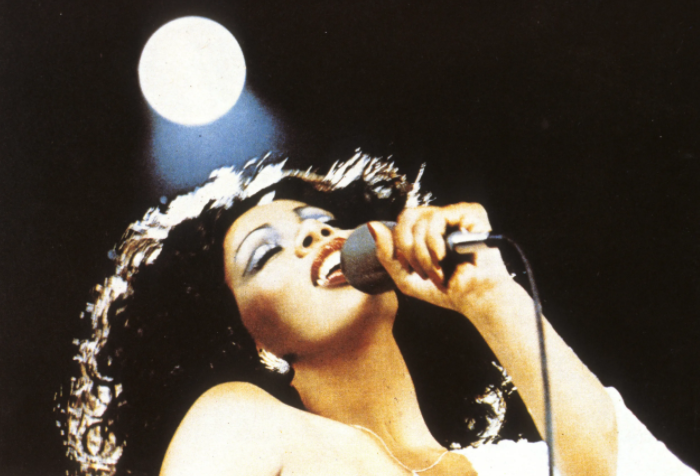 Nine years earlier I had been lucky enough to snag a low-level job at Atlantic Video—then the largest post-production house in the Washington, DC area. Atlantic possessed beyond-state-of-the-art gear and the largest soundstages around. It was an incredible place for a kid who loved tv, movies and pop music to learn things. And learn I did. 
Eventually, the guy who started out at the very bottom ended up as the Senior Designer at that prestigious company working for ABC, NBC, CBS, FOX, MTV, HBO, VH1, Comedy Central, The Discovery Channel, Animal Planet, Black Entertainment Television, Ted Koppel, Parliament-Funkadelic, Polygram, Mercury Records, Sony Records, ESPN, PBS, Showtime and scores of other ad agencies and entertainment companies. By the time I left Atlantic after 16 years I had worked as a video editor and graphic designer simultaneously for hundreds of clients including 3 United States Presidential campaigns. 
After Atlantic, I jumped over to WJLA ABC 7 in Washington. A top notch news department, fantastic people, and another great adventure. I've now been there for 20 years. 
Along my journey in television, I was an Art Director. I led large-scale creative projects and studio crews. Wrote, budgeted and storyboarded video projects as well as print and interactive media. Personally directed commercials with actors, complex green screen & effects and did hands-on camera, audio, and lighting work. 
These days when I'm not making tv—I'm composing original music in my home studio in DC. My first ever live performance was in front of 225,000 people at the 2004 DC Pride Festival. Signed a licensing deal with SONG & FILM in Nashville in 2013. And I've been nominated 22 times by the Washington Area Music Association Awards and won twice in the Electronica category. 
In the Fall of 2010 I wrote, directed, edited and scored a short little film called THE MAN IN 813 which was chosen from 1,200 submissions to screen at the DC Shorts International Film Festival. It won the award for Outstanding Local Film the next year. 
My entire life has been about MAKING things. That—is what I do. 
The great Cecil B. DeMille once said, "Creativity is a drug I cannot live without" . I know the feeling.